Linking up with
Jen
again today!
First off, thank you all for your kind words in all the forms you sent them in - texts, emails, messages, comments. You really helped to make this week much better than last weekend. I'm still sad about some things, but I'm starting to realize that God is using these to purify me. Without them, I'm not sure I would have recognized some areas within myself that I need to work on. I was definitely drifting into a lifestyle of complacency, and this really helped shock me back into where I should have been to begin with. It's not easy, but I'm learning to embrace it and trying to love it. Your messages and prayers were instrumental in that for me - thank you.
Could I ask for prayers one more time? I have to be cryptic, but please pray for this weekend for us. There's a lot going on that was unplanned, and it has the potential to be life-changing for many. I'll be able to fill you all in later - but please pray for now that His will is done and that I'm able to accept it willingly, whatever it may be!
Remember last week, when I mentioned that Mike was taking the big rascals away for a daddy/son retreat weekend as the culmination of their First Communion/Confirmation prep? They had an amazingly successful weekend, and I wanted to share some pictures of all of that with you. Thank you so much for surrounding them in prayer - Mike told me it was even better than he had anticipated!!
First things first.....setting the stage....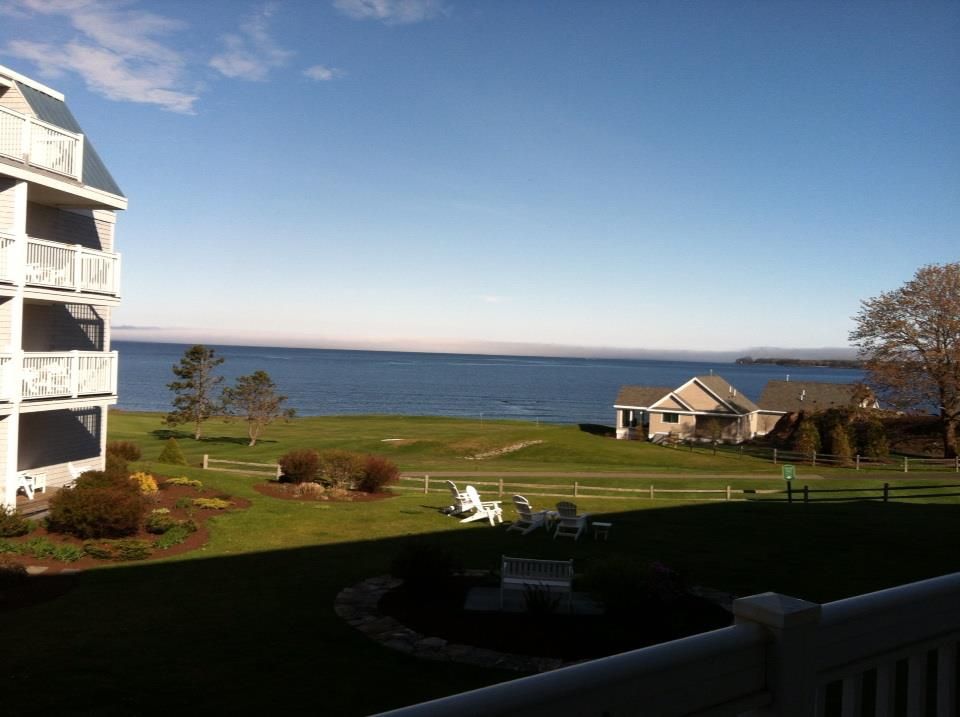 Mike took the boys back to this resort . Amazing place. It might become my new favourite place in Maine.
They spent some time journaling.....
They talked about joining the Church Militant, and becoming a soldier for Christ (they'll also be making their Confirmation this weekend), and drew themselves in that role:
They reviewed the seven Sacraments, and what each one was.......and how each one is a step on the ladder that helps us get to Heaven. Mike also talked about how Mary reaches down from Heaven to help us up the ladder, and how we can always call on her to help us.
In the process......they built a ladder.
They also took some time to talk about the sacrifice of the Mass, and the Eucharist. Mike used their silhouettes to help them create this beautiful poster - helping them to remember that their faces, hearts, and minds should be focused on the Eucharist at all times (and not talking to those around them or generally being distracted by the environment).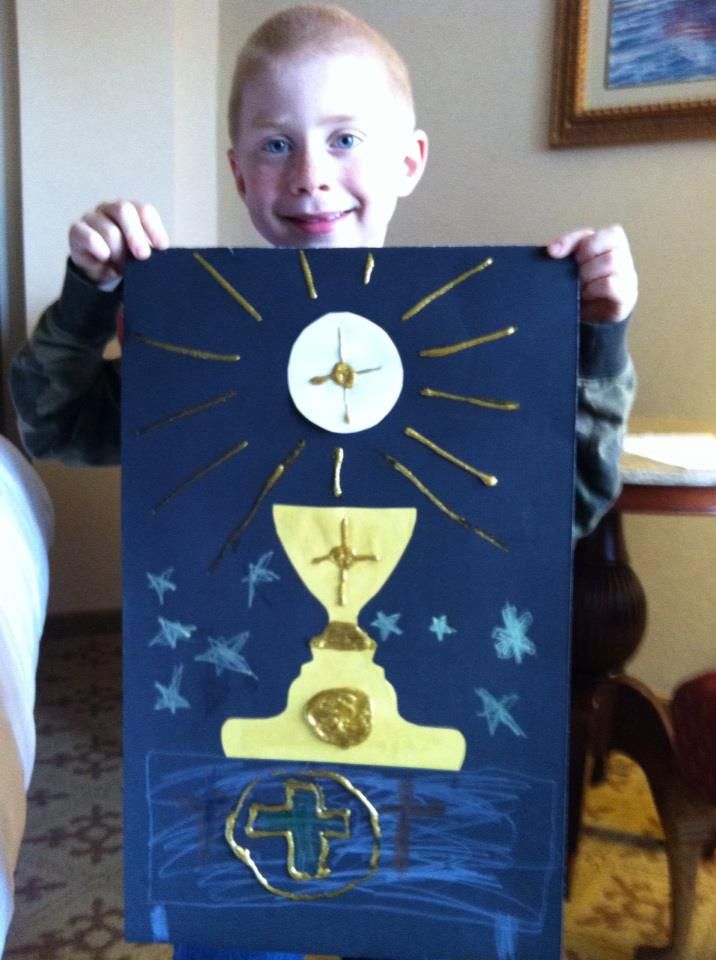 They did a lot of other activities - scavenger hunts, hikes while talking about the gifts of the Holy Spirit, things like that - - but Mike was too busy to take more pictures!
Please hold these rascals in your prayers this Sunday as they receive the Sacraments. I'm sure I'll share pictures next week!!
Have a great weekend, all!