Alright, let's get started!
What I wore Sunday....
Nothing too exciting - it was a yucky day today and I didn't want to spend a ton of time on my hair or an outfit and then get caught in a downpour. Here are the details:
From the ground up:
Shoes: something from Younkers. The insoles are worn out because I wear them ALL.OF.THE.TIME and I can't read the brand anymore. I know they came from the clearance rack though and were less than $10. I'm a cheapskate.
Skirt: Target, in the maternity section. (don't go making any wild assumptions. It was just cute, and it made me feel good to pick out a size that was a size SMALLER than I normally wear. Oh, and it was $20)
Cami: J.Jill. A standby for me. I wear one pretty much every day, thanks to the nothing-on-front issue I inherited
Shirt: Target.
My favourite
. I have one in just about every colour of the rainbow.
No special jewelry or hair today. Again.....rain. 'Nuf said.
Rascal #2 joined me in the WIWS post.....because..........
This is what he actually wore to Mass today! :) My baby's growing up........altar serving for the first time today. I'm a proud Mama.
It was a super busy week. We had a great Pentecost, with both Rascal #1 and Rascal #2 receiving their First Communion and Confirmation. We had both sides of the family in attendance - two sets of grandparents and one cousin who came along for the ride.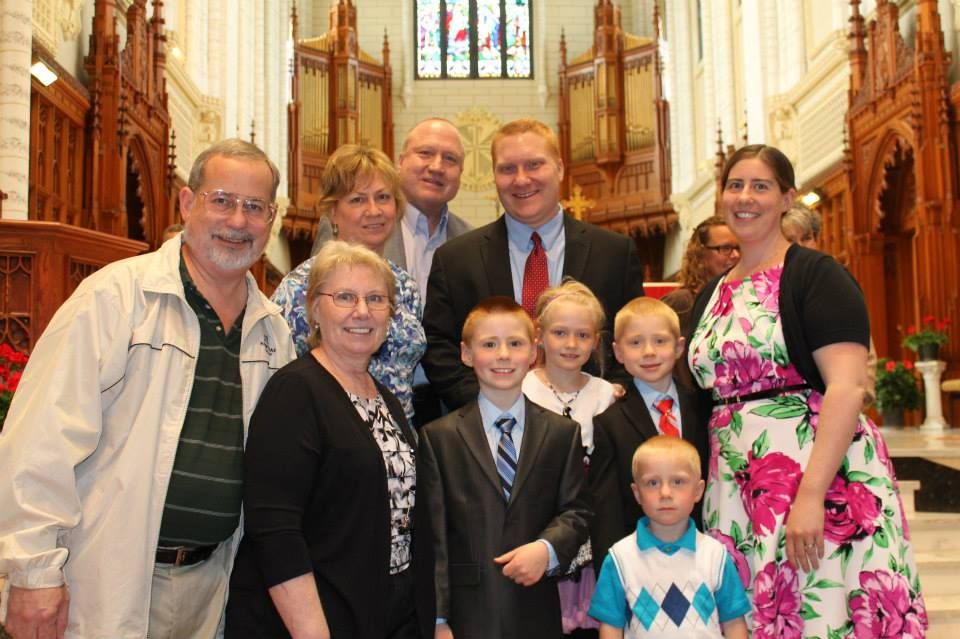 It was a beautiful day.
One set of grandparents (the one who had the stowaway cousin) stayed through this past week. Grandma and Cousin spent most of their time playing with me and the rascals, while Papa helped Mike in our backyard. I forgot to take a before picture, but here are a few after shots: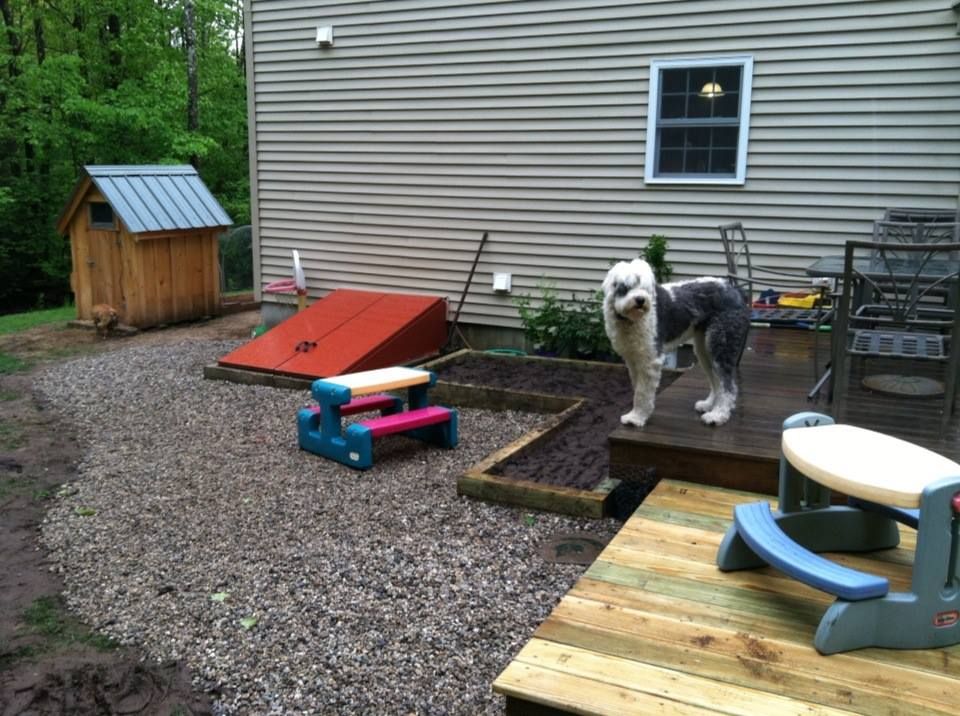 Obviously we still have some work to do - filling in the grass and actually planting the plants IN the raised bed, but, well..........rain. Tomorrow is supposed to be nice, so our plan is to plant, plant, plant!
The reason we had kids: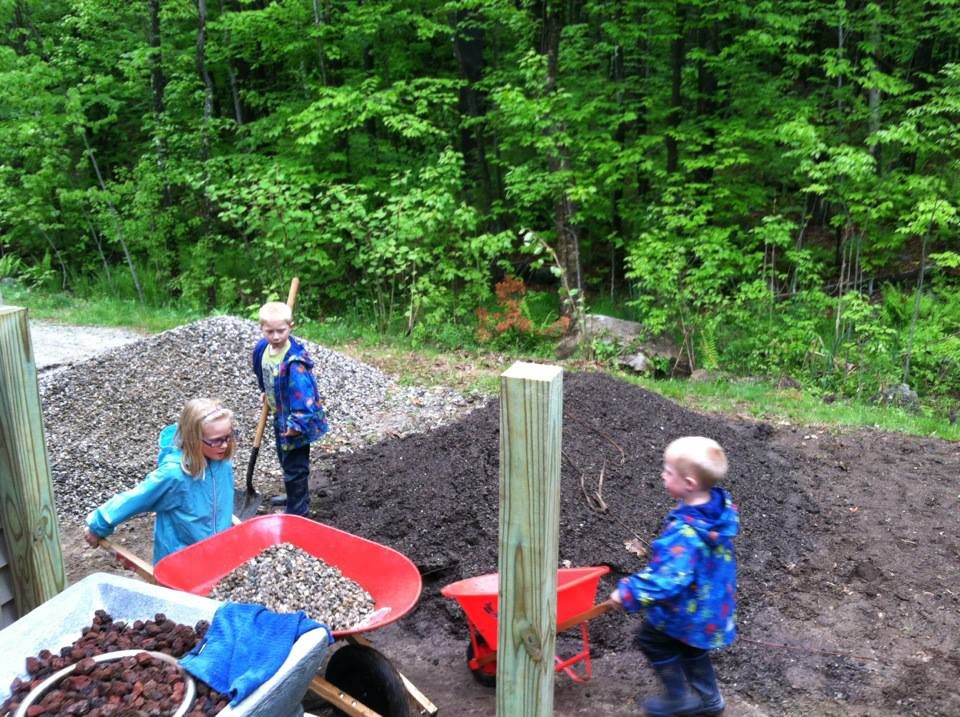 slave labour
Kidding.
Kinda.
No, really.....I'm kidding.
(not really)
Things to celebrate = lots of cake in the Circus
I love making cakes. Two boys celebrating meant I had to make TWO cakes, of course! I actually just made small ones for each boy - they got their own 4x4inch cake, and then the rest of us got cupcakes. Here are the finished products: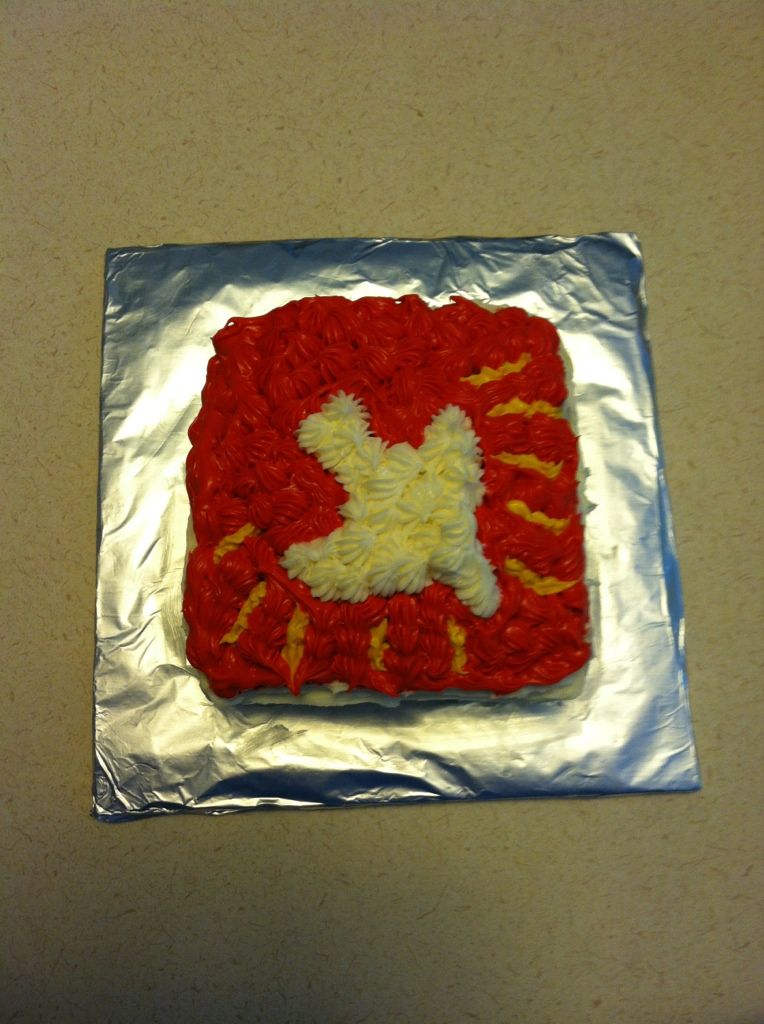 Rascal #1's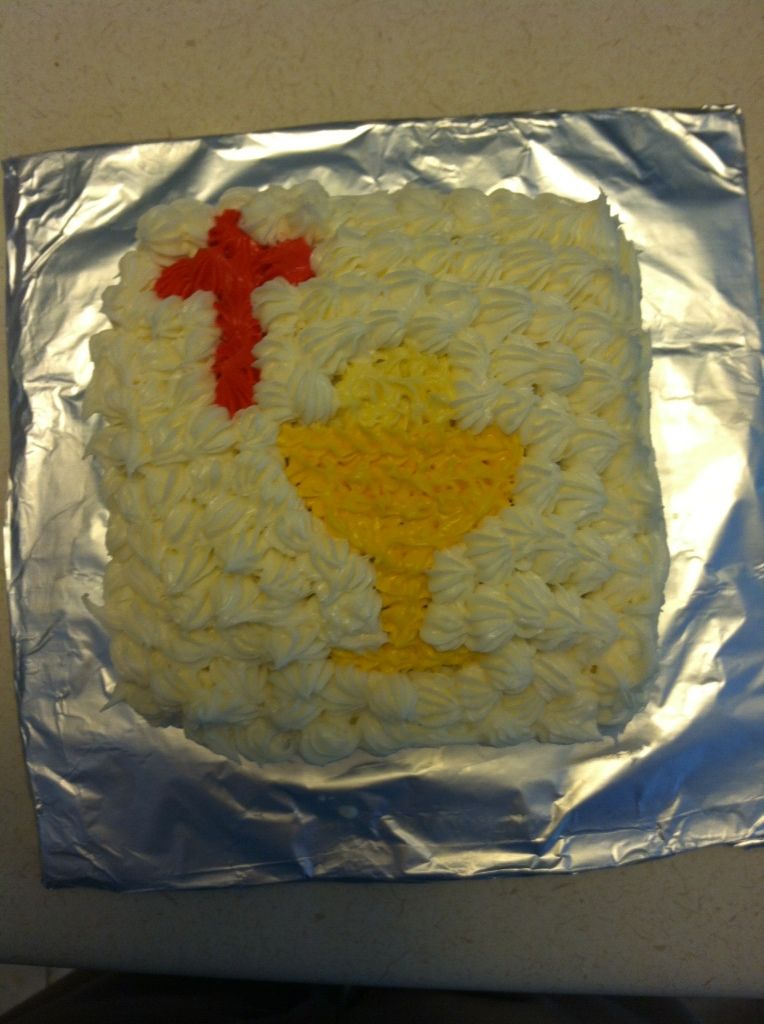 Rascal #2's
A funny to end the post - we went out for yummy Thai food the other night, and I looked over at Rascal #3 to see this:
He was making faces and checking out his reflection on his spoon. It was hilarious. Of course, as soon as I took the picture, he figured out that we were all watching him, and the funny business came to an end, but I'm so glad that I managed to sneak at least ONE picture!
And with that, my QT/WIWS post is over! We're winding down from all of the company, so I'll hopefully be able to do a couple blog posts over the next little bit. Got some homeschooling on the mind......some more musings about "doing God's Will"...... and lots of thoughts about family size and our society. Stay tuned!