We're heading out here shortly to go enjoy a local parade and then do some veggie picking, but I thought I'd share some pictures of the last couple of days. Enjoy!
Creating his own music:
Goofing off in the backyard:
I think it might be time to check out some of the Native American cliff dwellings around here. What do you think? Joseph created this one on his own: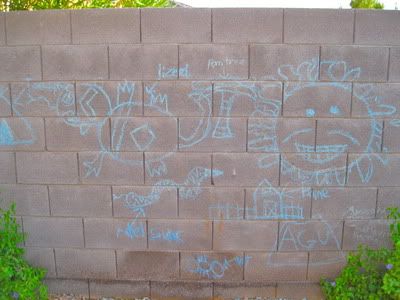 And Joseph's book report project - a diorama:
It reads:
"My book is called a place to sleep by Holly Meade. In my book, animals and people are trying to find a place to sleep. In my diorama, a person is getting ready for bed."